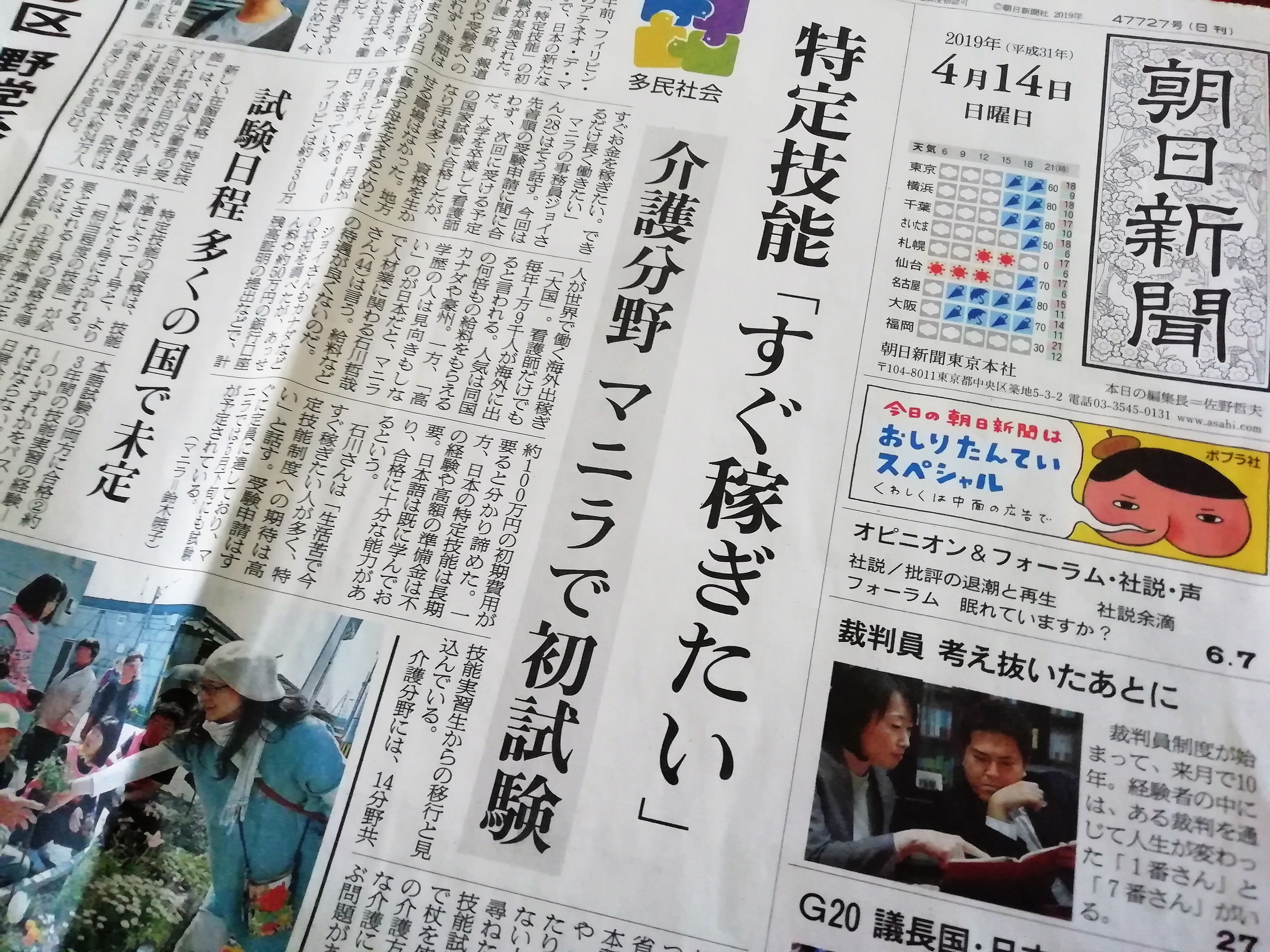 While in the past, Japan limited working visa issuance to individual with a high degree in professional skills and knowledge (e.g. lawyers, professors, etc.), it has recently released new working visas to allow more foreign employees in the country.
The new visas will allow in foreign workers with a certain degree of knowledge, experience, and skills in various types of industries. Since the new visas were released on April 1st, Japan has been able to administer skills test for applicants in the service last Sunday. Tests for the nursing sector have also been conducted in Manila last Saturday. More tests, both knowledge and skills-based ones, will be rolled out as Japan sees the need for more than 300,000 foreign workers to come in within the next five years.
Aside from the skills test, those who wish to obtain the working visa will be required to have appropriate Japanese language skills appropriate for the job openings. For the most part, it seems that the JLPT N4 is a minimum requirement.
To be specific, Japan is eyeing to find workers in the following sectors:
1. Nursing care
2. Building cleaning
3. Agriculture
4. Fishing .
5. Food & drink manufacturing (including seafood processing)
6. Restaurant (food and drink service)
7. Materials industry
8. Industrial machinery industry
9. Electronics and electrical equipment industry
10. Construction
11. Ship building/Marine industry
12. Car maintenance
13. Aviation (Airport ground handling, aircraft maintenance)
14. Lodging/hospitality