Do you love ramen but just can't stand to eat it during the summer season?
Are you looking for filling food that would be refreshing for the heat?
Japan has a great answer for this! Try Hiyashi Chuka (literally "chilled Chinese")! It's served with chilled ramen and soup so there's no worry about sweating through a hot bowl of ramen. The noodles usually also come with chilled vegetables, egg, and ham so you're in for a very filling treat.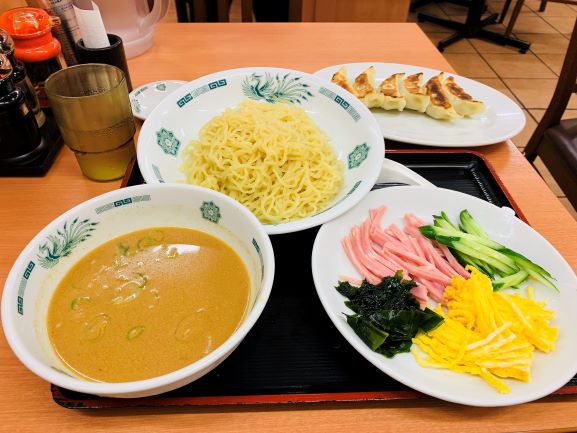 Hiyashi Chuka is available in many ramen restaurants. For this article, we decided to go to Hidakaya, a popular ramen chain. If you just order the ramen, it would only cost \550, but for \760 you can have a set meal that incudes gyoza or fried rice. I picked the set meal with sesame based soup and the order came in ice-cold.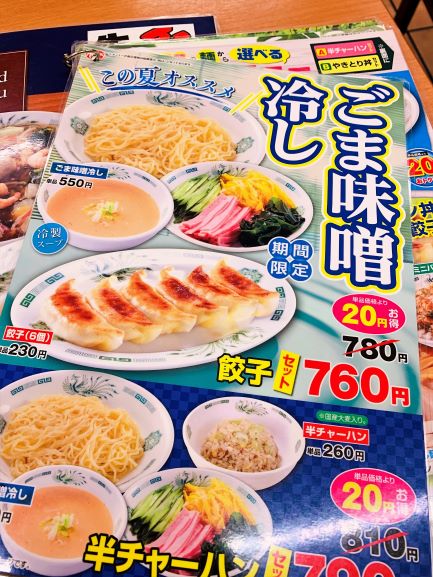 So how was it? I'm personally not a fan of cold food that is not dessert but I have to say I was very pleasantly surprised. It was very hot on the day I had this ramen. I also had been outside under the sun for a couple of hours so this dish was very refreshing. The cucumbers in the noodles were a little strange for me but they helped make the noodles even more refreshing. I also hate soggy/soft noodles so since the dish was cold, the noodles stayed firm throughout the meal.
All in all, it was a pretty good experience, and I definitely try hiyashi chuka again another time.
By Starr Gimotea/ Staff Writer