With summer slowly giving way to Autumn, the typhoon season is starting. Because of this, the weather is getting harder and harder to predict.
I would usually check my phone's weather app before leaving home, wondering whether I would need to bring an umbrella in case it rains midday. I would cross check it with another weather app/website called the accuweather.com just to get all bases covered.
However, did you know that you can actually find out real time if heavy rain is coming your way? If you download the Go! Ame app on your phone, you can check the current rain situation in your area or if it will change anytime soon.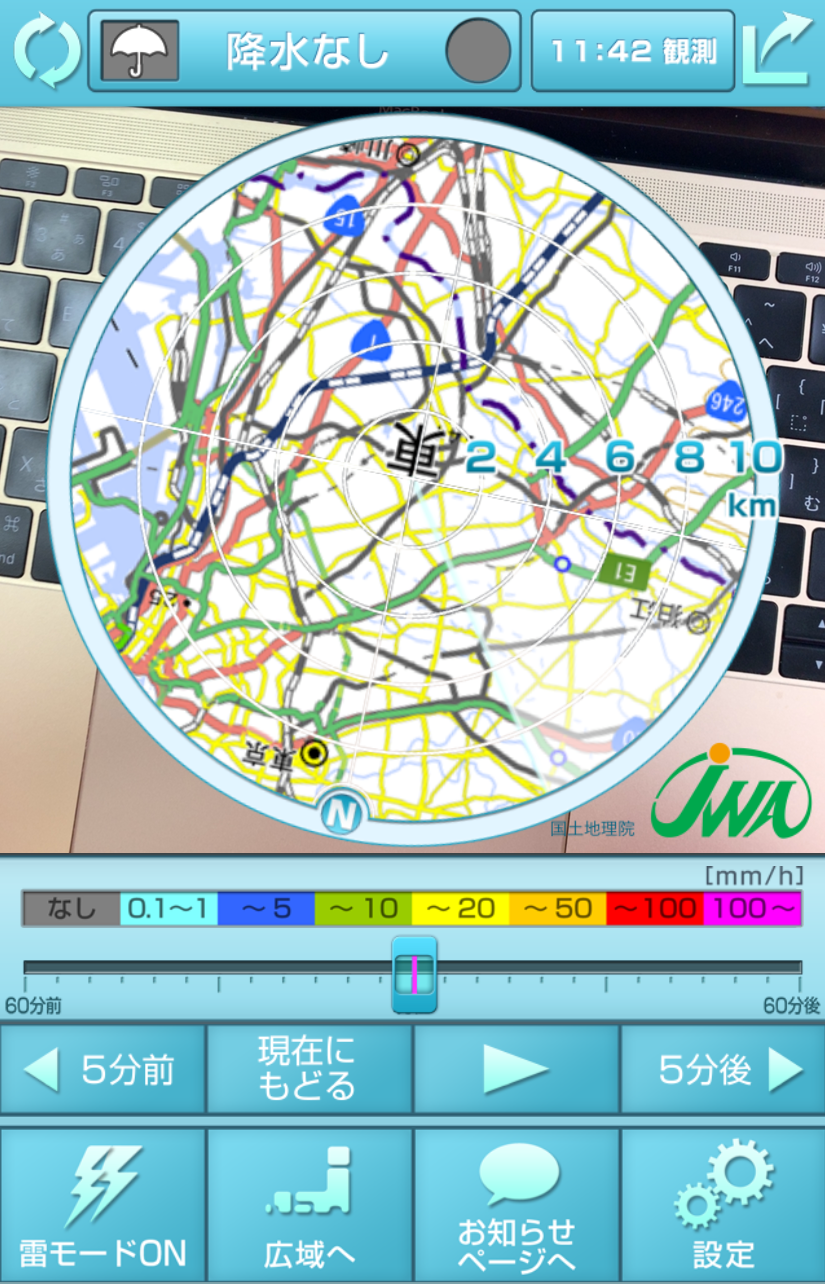 Just open the app and direct put your phone parallel with the ground (any height is okay) and you will see the state of rain in your current location. When I checked this app during Typhoon Faxai, my location was consistently in the blue (5mm/h) and green (10mm/h) zones and would occasionally be in the orange (50mm/h) to red (100 mm/h) zones.
Knowing that my the state of rain and wind in my home's location wasn't critically bad, it gave me peace of mind that the area would be safe for some time. On the other hand, it would also be best to know if you're in a higher danger area to be able to think of contingency plans.
By Starr Gimotea/ Staff Writer