2021.12.03

Gyoza Party!!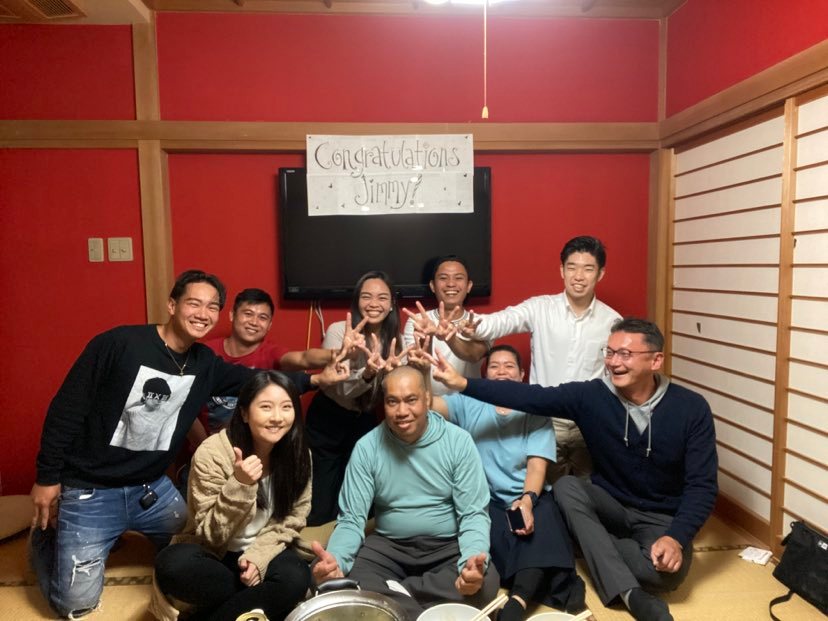 Get together events can be fun, exciting, and relaxing. After days of hard work, one way to reward our team members for their excellent performance is to have a relaxing time to bond and share experiences.
This weekend, we are lucky to be gifted with a day filled with fun, great food, and the best people to share it with, thanks to our NPO team, Venue.
The staff, comprising of Japanese and Filipino bonded together and cooked delectable food but we enjoyed our gyoza the most, the traditional yakisoba, and the Japanese version of the Filipino Tinola Soup.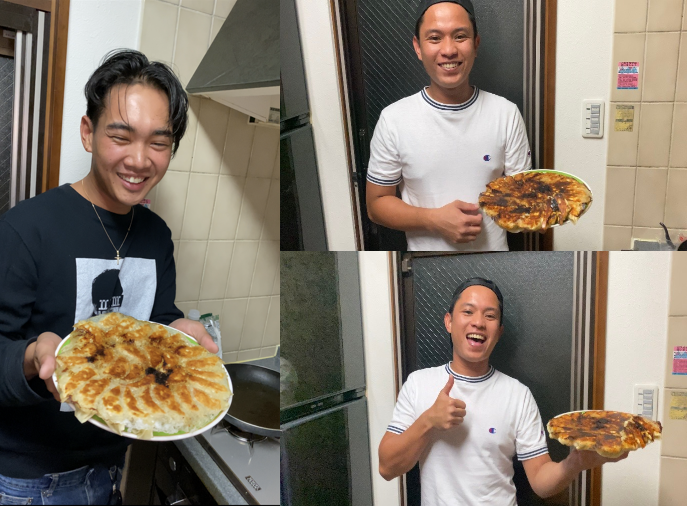 The day was filled with laughter, getting to know more each other, and part of the celebration was also the granting of Jimmy's SSW visa.
We are all thankful to this organization, for showing us that we matter, because this event showed that they acknowledge our hard work. Activities like this strengthens the bond between our team, creating a better relationship, and a true feeling of family.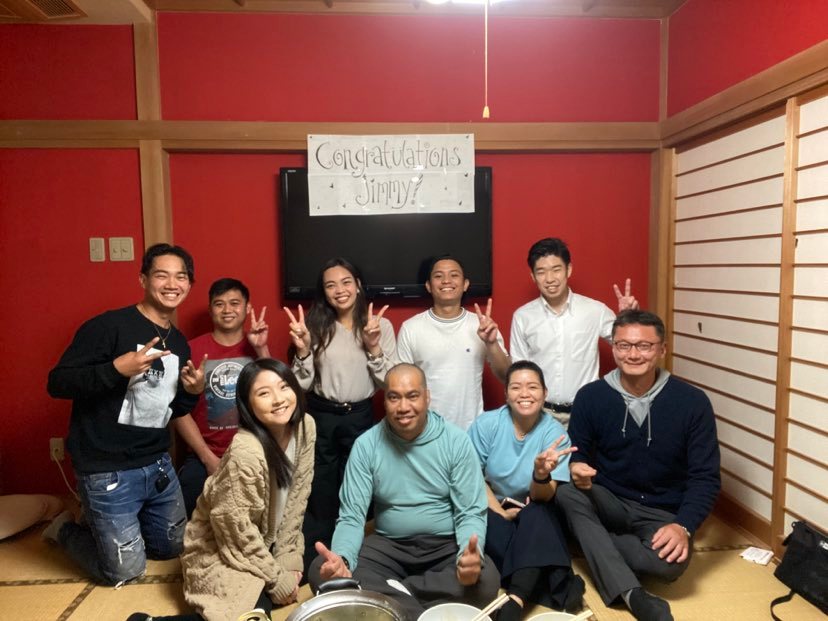 [Monica Tamayao, writer]