2021.09.10

Japan extends COVID-19 emergency again, sets exit strategy for curbs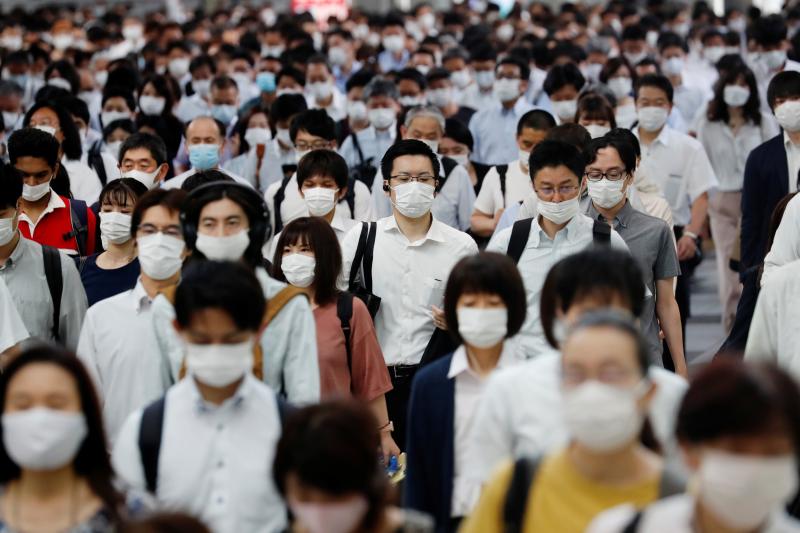 Japan's government decided Thursday to extend the COVID-19 state of emergency again for Tokyo and many other areas where hospitals remain stretched, while adopting a plan to ease restrictions on traveling and large events once most of the population has been vaccinated.
The state of emergency covering 21 of Japan's 47 prefectures had been slated to end Sunday but will remain in place through Sept. 30 in 19 prefectures including Hokkaido, Aichi, Osaka and Fukuoka.
Prime Minister Yoshihide Suga said COVID-19 cases were down nationwide but there continued to be a large number of patients with severe symptoms.
"We have to prepare for new waves of infection but at the same time go forward with social and economic activities while living with the coronavirus," he said in a press conference, his first since announcing last week his intention to resign, amid mounting criticism of his government's handling of the pandemic.
Under the plan to relax restrictions, to take effect around November, the government will no longer require restaurants in prefectures under the state of emergency to not serve alcohol and close early, provided they are certified as having steps in place to prevent infections.
People will also be allowed to dine in larger groups, travel across prefectural borders, and go to large events with more than 5,000 attendees such as concerts and sports games if they have been fully vaccinated or provide negative test results.
©https://english.kyodonews.net/news/2021/09/bb5f6c615fc0-japan-to-extend-covid-19-emergency-again-set-road-map-to-lift-curbs.html
©https://www.foreignaffairs.com/articles/japan/2020-07-24/post-pandemic-japan-will-attract-world